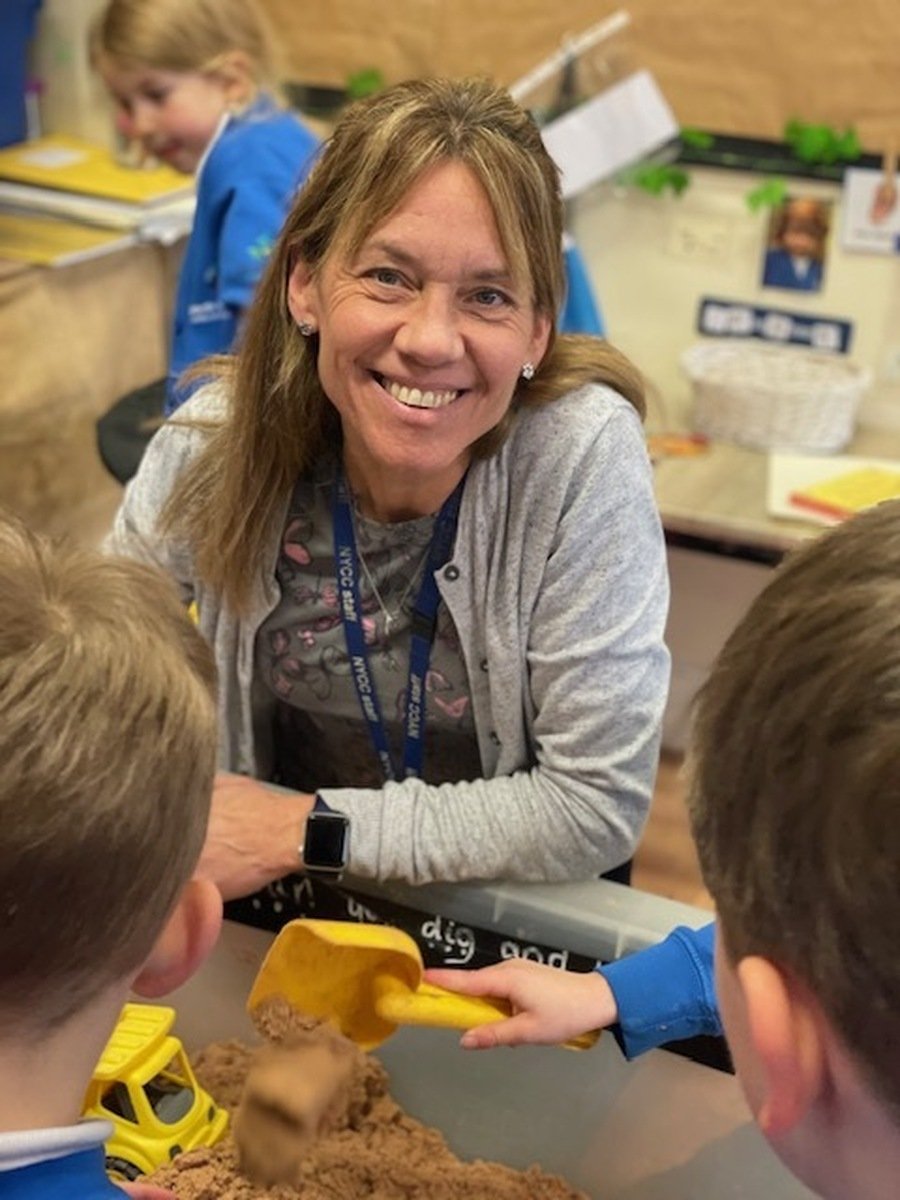 Hello, my name is Mrs Craven. I love teaching in Class 1 with Reception and Year 1 children and enjoy being part of the start of their educational journey. One of the most rewarding aspects of teaching the children in Class 1 is watching the children build relationships with their peers and most importantly friendships and learn how to share and care for each other which is threaded through our school values of 'Courage, Respect and Compassion'
My other passion is teaching phonics and hearing the children go from reading their first word to reading and writing full sentences!
Teaching our mixed class of Reception and Year 1 has lots of benefits as I am there on their first day at school and through their first year supporting learning through play in our fantastic learning environment. Children learn best through their interests so our provision areas are changed frequently to mirror their interests and enhance their learning further. I then have the pleasure of continuing the children's learning in Year 1 through the National Curriculum where the children start to do more focus learning activities but also have access to continue their learning in the provision areas too. This is where you see all of the children's learning in the EYFS blossom and provide the foundations for their Year 1 learning.
I have a fantastic Class 1 team around me who are very experienced in child development and supporting children in their learning journey. We work closely as a team in everything we do in the learning environment and have wonderful relationships with our children.
In Class 1 we have lots of animal friends too! We have Archie the therapy rabbit who lives in Class 1 but loves to visit all the children in school. We also have chickens and stick insects which gives the children lots of opportunities to learn how to look after animals and care for them but most importantly enjoy spending time with them which has a big impact on mental health and well being.
In my own time, some of my favourite things to do is running and walking to keep fit and healthy. I love spending time with my family and friends and also my two dogs.
Mrs Craven
lcraven@southkilvingtonacademy.org