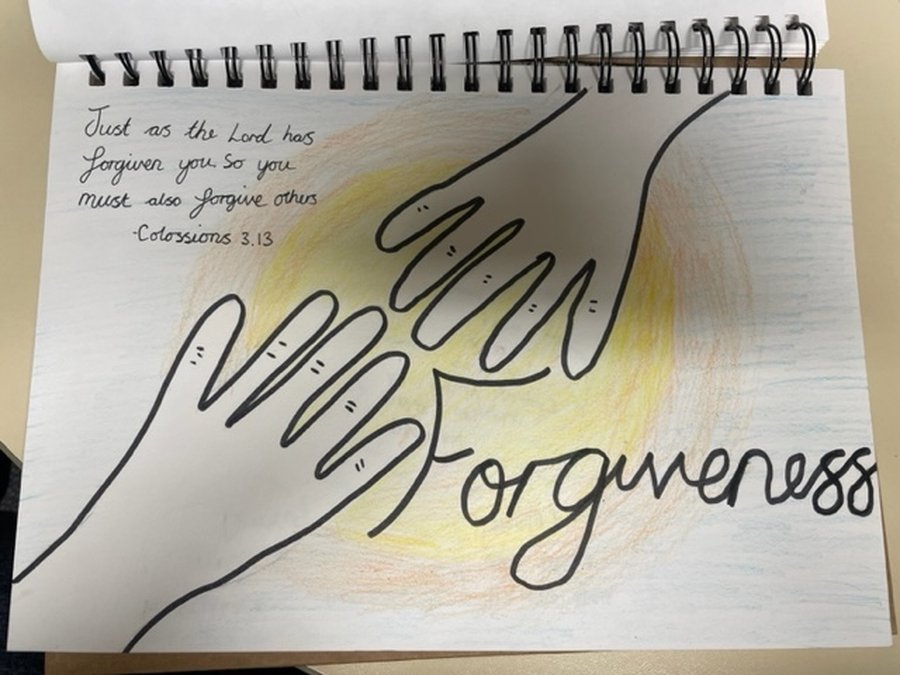 Intent
The principal aim of the Religious Education Curriculum at South Kilvington is to enable pupils to explore faith and beliefs in a safe and non-judgmental environment.

We aim to develop an open, sensitive approach to learning about the religious values, beliefs, and practices of the major world faiths.

As a Church of England School, we believe pupils should develop a good understanding of Christian teaching and values and the 'Big Story' of the Bible.

We aim to develop an understanding of the nature of faith and how it influences the actions of believers.

We also strive to give pupils opportunities to develop their own faith and beliefs.

To develop a culture of reflection in school and specifically provide opportunities for children to reflect on their spirituality.
Implementation
We implement this by:
Organizing half-termly RE teaching weeks which focus on an aspect of the RE curriculum in depth. These have a whole school focus and are balanced across the year to ensure the Locally Agreed Syllabus for RE is covered.

Planning learning using the 'Understanding Christianity' resources and the RE Today planning units.

Sequencing of lessons allows for children to connect previously taught knowledge from the RE curriculum to new learning in order to help make connections and understand new learning.
Trio Time is used to retrieve and reinforce previously taught knowledge in order to consolidate prior learning.

A clear progression in knowledge and skills taught throughout the school is in place and all staff are aware of how to implement this. Teachers assess and adapt learning for all children so all children including SEND and PP children are supported and challenged.

Recording samples of work and discussions in individual RE books for assessment purposes.

Reinforce RE learning through English during RE weeks.

Provide a wide variety of enrichment opportunities for personal, moral, and spiritual reflection and development such as PSHE sessions, Reflection Areas, visits to places of worship and pupil leadership roles and responsibilities.

Creating a school environment where children feel valued and confident to share their thoughts and beliefs.
Impact
The impact of our approach in RE will be monitored through lesson observations, scrutiny of pupil's work and collecting pupil views.

Pupils will confidently and knowledgeably discuss and compare religious beliefs and practices.

Teachers will make informal assessments during lessons and summative assessments at the end of units of work as to whether pupils are meeting the expected standards for their key stage.