School Uniform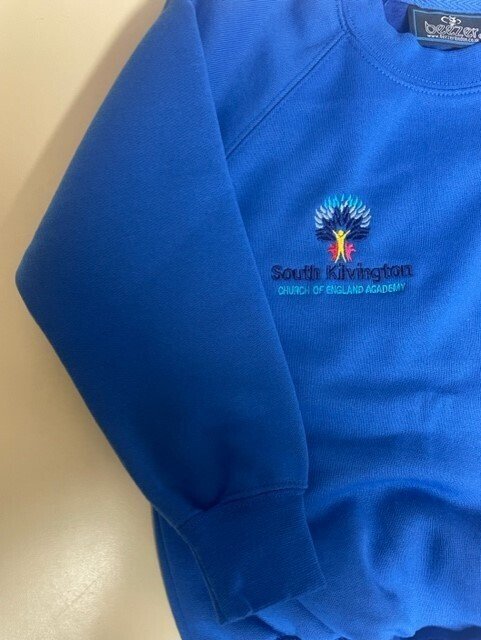 At South Kilvington we see the wearing of school uniform as an important part of school life. It is how we show pride in our school and share an identity. There is no need to purchase items with a school logo as long as the uniform colours are correct.
School Uniform
school shoes should be worn every morning
a set of trainers should be kept in school for PE and playtimes.
children should wear a grey or black knee length skirt, trousers, shorts or pinafore and a white blouse, shirt or polo shirt. A blue and white summer dress can also be worn. All major items of uniform should be named.
The school colours of royal blue should be worn in either a branded jumper or cardigan from the school shop or an unbranded one from the supermarket, either of these are fine.
If the weather is poor or the children are walking anywhere off the school site children should have a coat/waterproof in school with them. Wellies can be kept in school for similar reasons.

Uniform without logo is available at a variety of local supermarkets and other online providers. If you do wish to purchase uniform with a logo then please click on the following link:

School Uniform Shop
PE Kit
PE kits should be brought into school each Monday morning and taken home on a Friday night. On occasion PE kits home kits may be sent home midweek if clothing has got wet or muddy, they should be brought back into school the next day.

PE kits include white t-shirt, black shorts and trainers. A navy blue or black tracksuit top and bottoms can be also be used to keep children warm in cold conditions.
Hair should be tied back for PE and earrings covered or removed.
Water Bottles
Each child should have a named water bottle in school, this should be taken home each Friday night and returned on Monday morning.
Forest School
Children attending Forest School can come to school in their Forest School clothes, they need an additional change of clothing and footwear for the return journey to school.