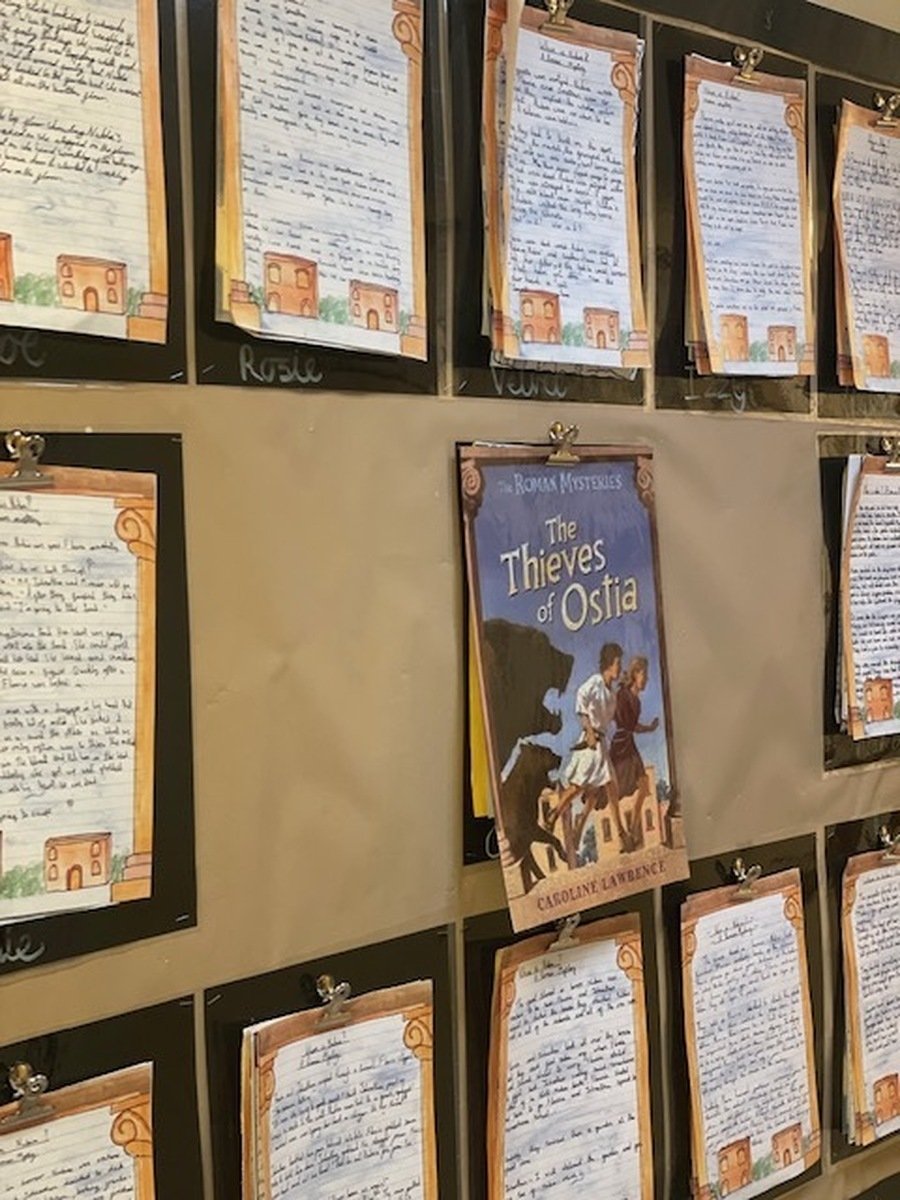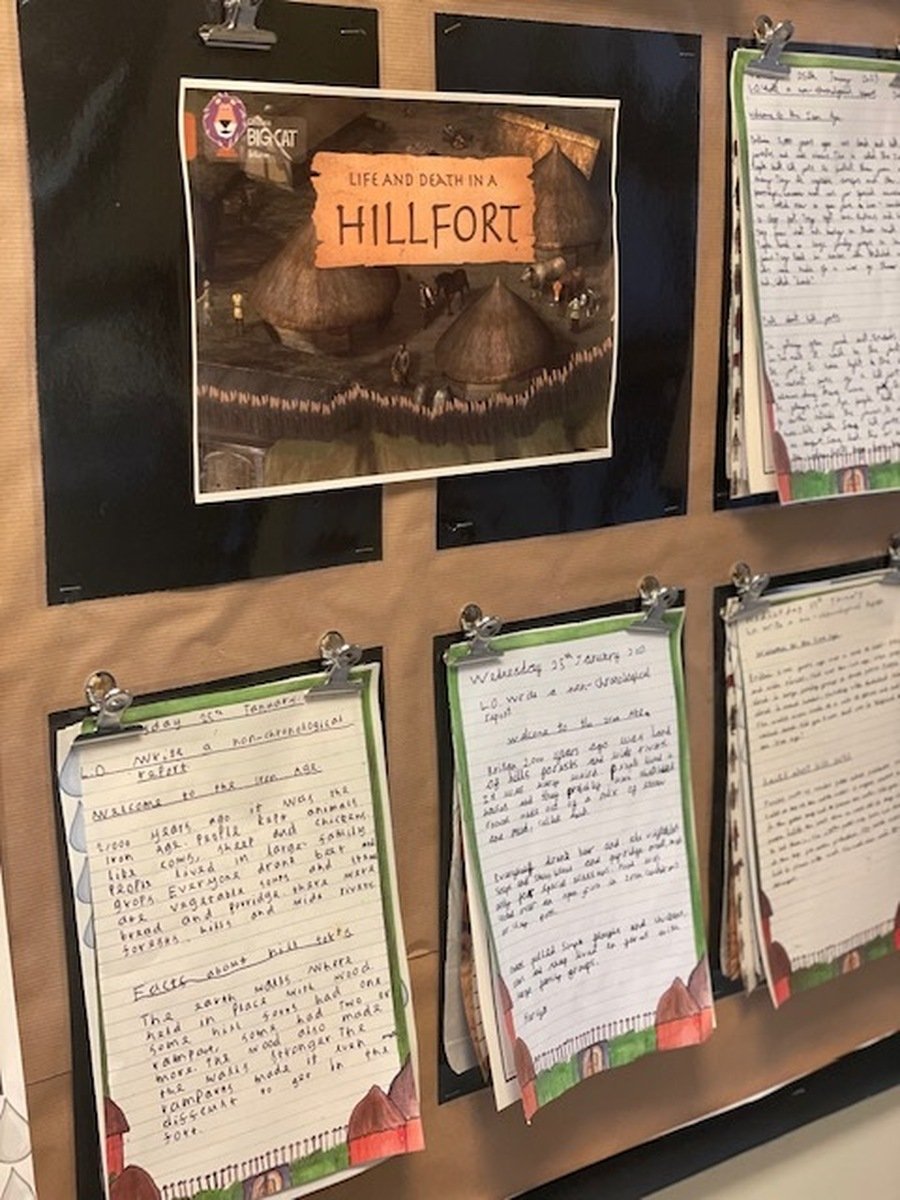 Intent
We intend to:
develop a positive attitude and stamina for writing
develop a love for writing with a sense of pride when children publish their work
develop skills through creative and inspiring teaching of appropriate learning outcomes
ensure children to focus on the quality of their writing
use questioning effectively and demonstrate understanding of the ways pupil think about subject content
amplify vocabulary instruction
Implementation
High quality texts are used to inspire us as teachers and enthuse our children.

Yearly writing assessment frameworks ensure the skills learnt are progressive through the year groups.

Vocabulary is amplified through using the Word Power approach

Writing is purpose driven rather than genre driven.

High quality writing is achieved through the structured CCC's approach:
'Collect' stage - When we are focusing on the 'Collect' stage, we ponder and predict what might happen in the story, analyse WAGOLL's for word sentence and organisational features as well as collect high quality vocabulary from the text in which the children can magpie.
'Connect' stage - We use the collected vocabulary and model it into sentences. We also develop ideas by manipulating sentence structures, constructing paragraphs and use higher-level punctuation. The children focus on a clear skills from the sequenced curriculum.
'Create' stage - We draft sections or paragraphs of text using writing skills previously taught and then edit and improve these pieces of writing before publishing a final piece. This produces a high quality published piece of writing with all feedback embedded.
Children in Class 2, 3 and 4 are taught SPAG every day and this leads into their daily writing lesson. Children in Class 1 follow the Read, Write, Inc programme for phonics and writing.
Intended Impact
Children will become:
proficient and skilled writers

able to write for different purposes.

apply their writing skills across the curriculum
Writing in the Early Years Foundation Stage Children
Children are taught Phonics daily. South Kilvington deliver the Read Write Inc Programme which is delivered to small, targeted groups. This ensures effective teaching and progression of skills through careful assessment. Children link the phonemes learned to their early reading and writing. They are encouraged to mark make and write in provision areas for purpose e.g. a menu in a cafe or a list of building materials needed. Correct pencil grip and correct letter formation is modelled and encouraged.