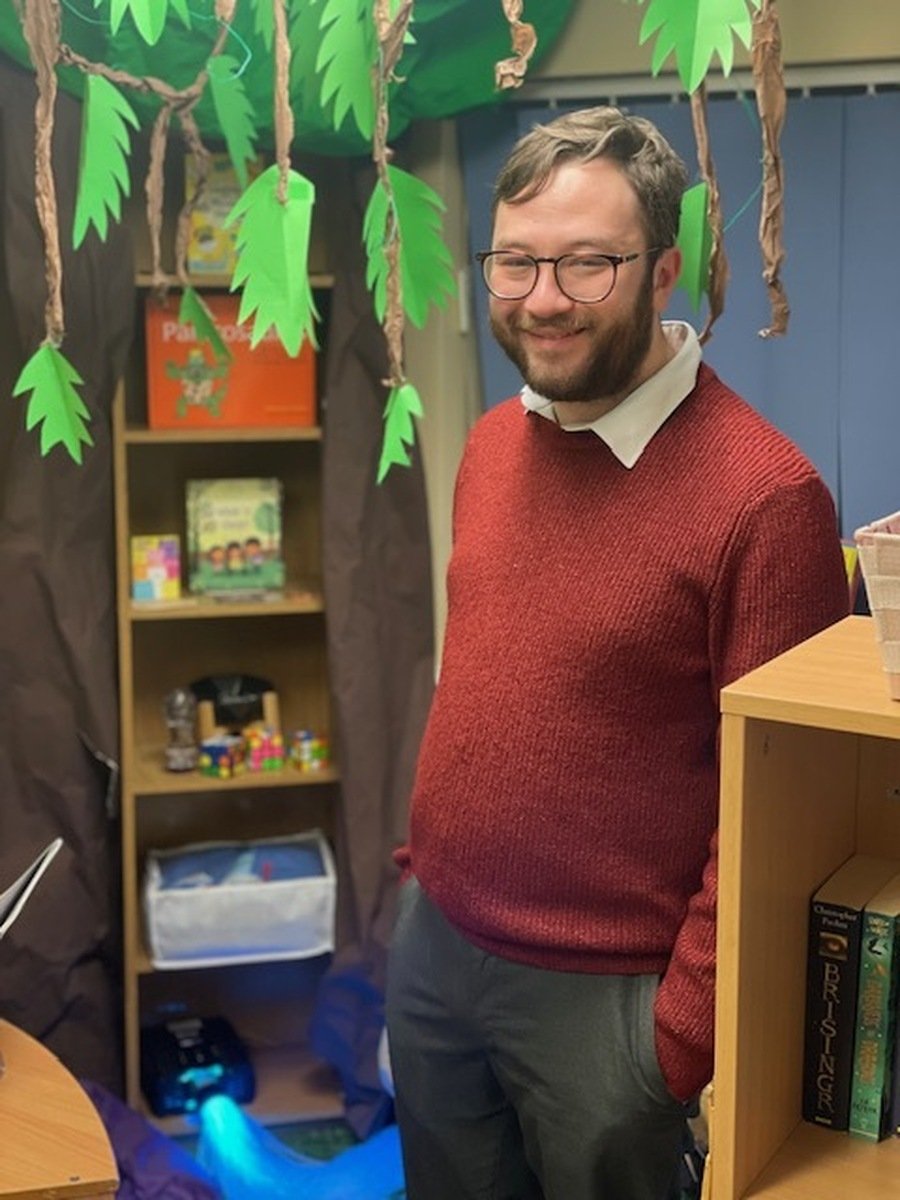 Hello, my name is Mr Acaster and I teach Class 3 at South Kilvington C of E Academy. I used to teach Year 6 before moving to Class 3 where I now teach Years 4 and 5, so I have a good understanding of what the curriculum looks like next for the children. Year 4 and 5 are really exciting years and I hope you will enjoy being in my class as much as I will enjoy teaching you!

Whilst I love to teach lots of subjects for a variety of reasons, one of my favourites is English as I love to see how creative everyone can be. English can really let your imaginations run wild and allows you to show off all your wonderful ideas. I am the subject leader for Science and Computing in school and so those are some of my favourites too, as well as my own personal love of history. One of my favourite books is A Series of Unfortunate Events: The Bad Beginning, as it is full of twists and turns and always keeps the reader guessing.

When I am at home I love to read in my own time, as well as tend my garden and go for walks with my partner. I am also a miniature painter, working on painting small models to play games with. I have run a Warhammer and Computing club in the past and enjoy introducing new people to the hobby.

Mr Acaster
tacaster@southkilvingtonacademy.org